Sarah Laloyan, Senior Vice President for Atria Signature and Coterie brands, is a recipient of McKnight's Senior Living's Women of Distinction awards for 2023. Recently, she answered questions about her leadership, her role models, and making a career in senior living.
Can you tell me a bit about your start in this industry?
I started as a volunteer when I was 14 years old! I was looking for meaningful work and I wanted to make connections, so I began volunteering at an assisted living community just across the street. Very quickly, I realized this is the kind of work I wanted to do. I wanted to serve seniors.
How have you grown in your roles as you've risen throughout your career?
In my time at Atria, I've had great leaders and some wonderful mentors who've pushed me to be better. My background is in sales, but I learned that to succeed in sales, I needed to have a well-rounded background in operations. So, I was 25 years old when I became Executive Director of my first community.
In that role I truly learned how to lead a team. I was a young woman; I was hungry to learn and hungry to grow. It became clear that the best way for me to reach my potential was for everyone on my team to reach theirs also. It's a responsibility that we have to one another that I take very seriously.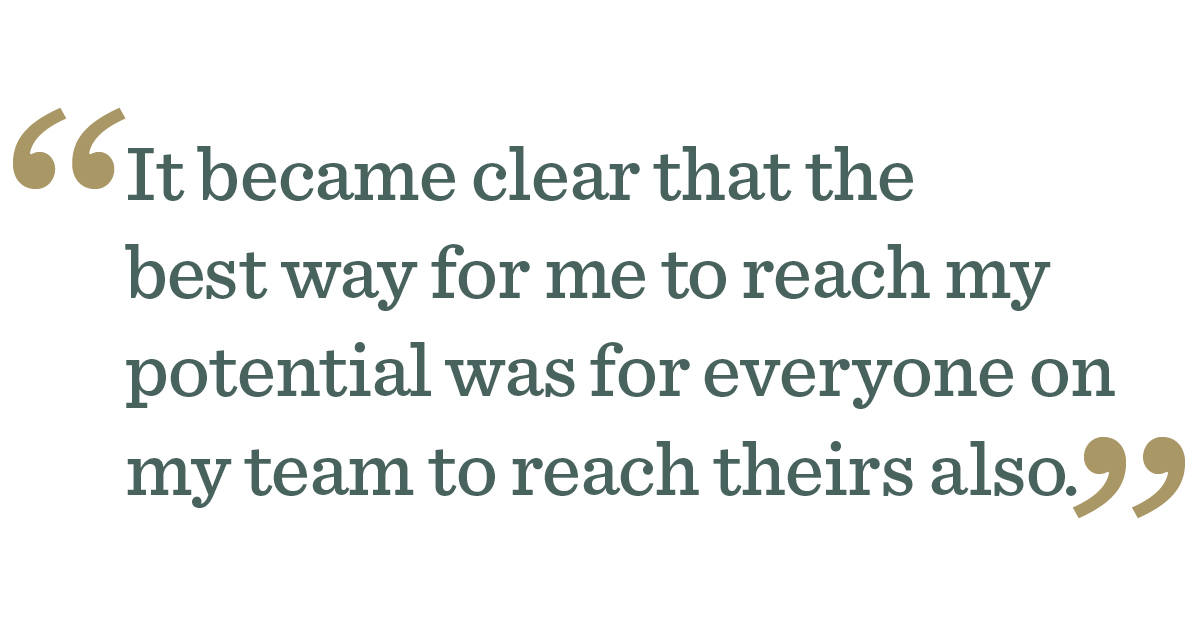 How would you describe your leadership style?
I'm very passionate about this work and I hope that shines through every day. Whether it's customer service, or employee satisfaction, or our overall mission to deliver an exceptional senior living experience, I want to inspire my team to take pride and ownership in the important work we're doing.
What is a leadership tenet you try to practice each day?
To develop people. To make the entire team and organization stronger by listening to my employees and helping them grow. I was fortunate to benefit from leaders like that throughout my career, so it's important to me to develop the next generation of leaders.
How has this industry evolved since you began?
When I started, the senior living industry was more of a closed box. People had a narrower idea of what senior living was supposed to be and supposed to look like. Now, we have a much more robust vision for the experiences we deliver for our customers, and we can be creative in making it happen.
Atria has been at the forefront of that change and being open to creativity and innovation. I'm really proud to have been a part of it.
March is Women's History Month. Can you single out someone who's inspired you throughout your career?
I can't name just one. I come from a family of strong women. My mother helped me in my journey and pushed me to be the best version of myself at every step. She kept me grounded to always try to be a good human being, first and foremost, and that any professional success would flow from that. So, if forced to choose, it would certainly be my mother.
But I've been surrounded by strong female leaders throughout my career at Atria. They've guided and inspired me all the way up till today.